Manchester and Buxton, UK May 2016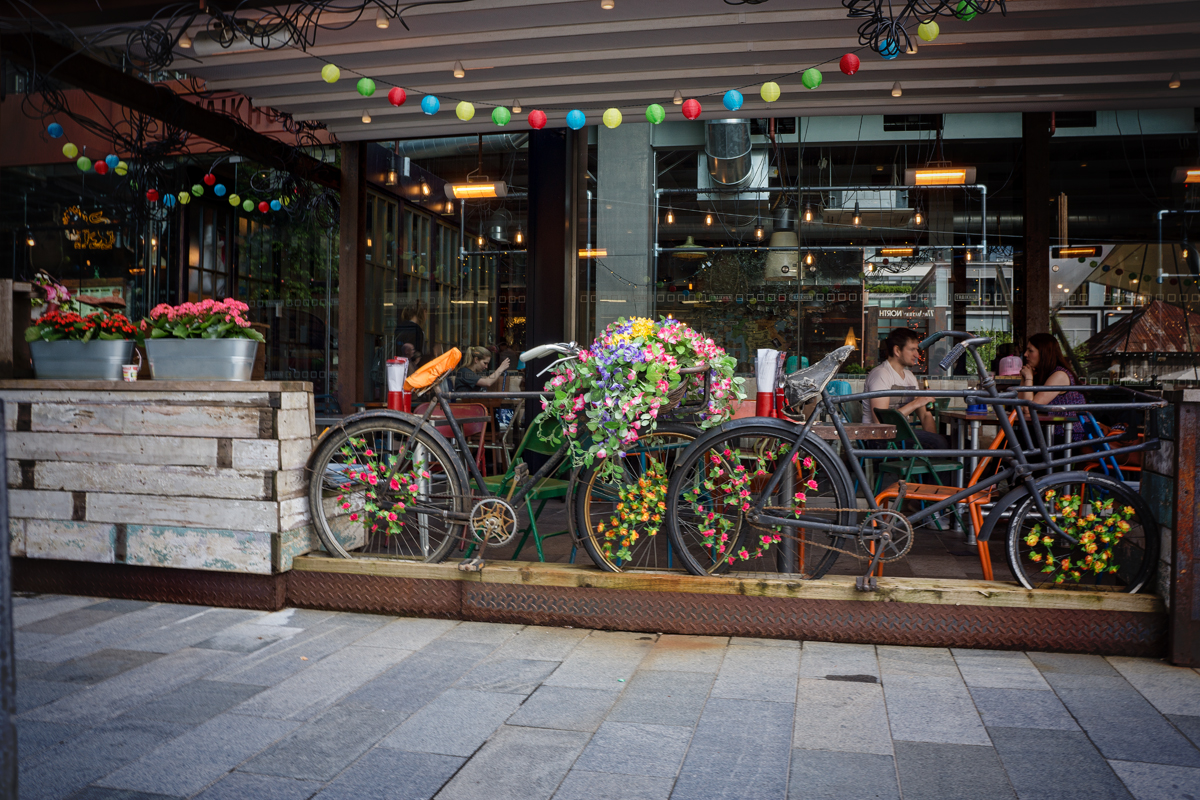 I left Newark around 8:00 pm on May 21, 2016 and arrived in Manchester, UK at approximately 7:30 am on the 22nd.  I had a 49 hour layover, so I planned on touring Manchester on the 22nd and then take a train to Buxton, UK on the 23rd.

Following a quick nap, I headed out.  Manchester United had won the FA cup in English Football the day before and the town was abuzz in celebration.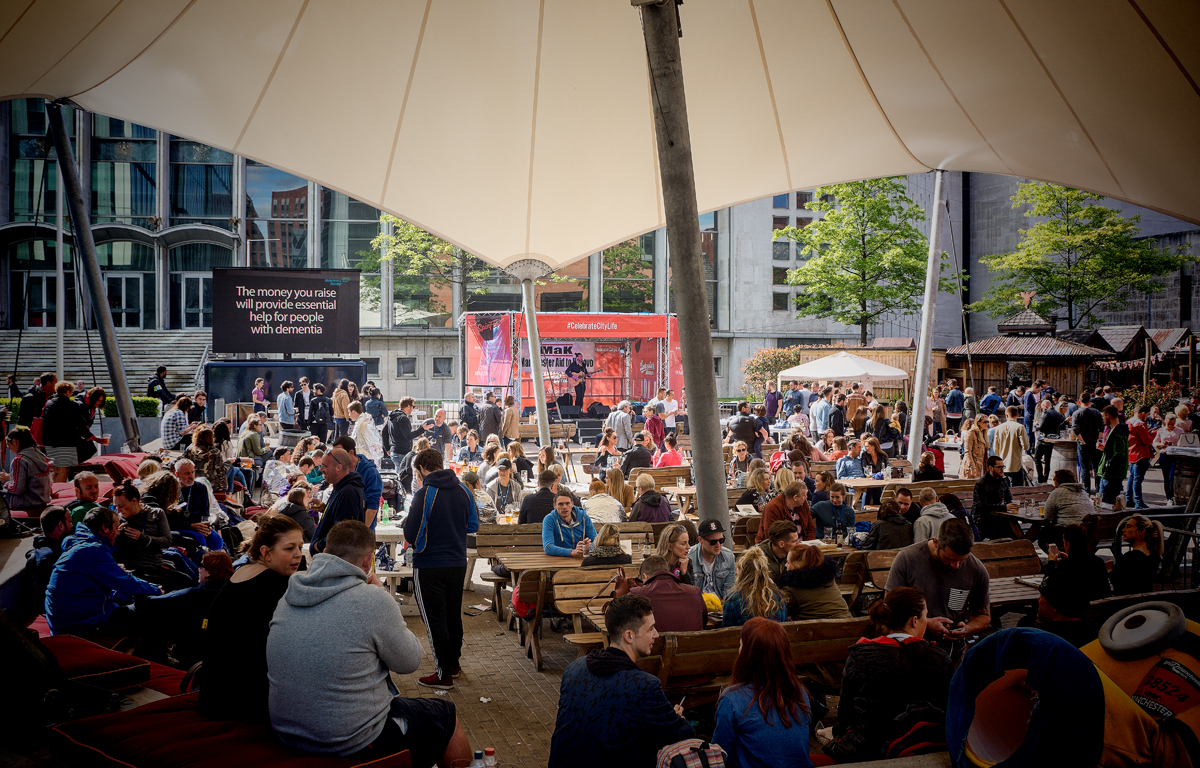 Manchester, UK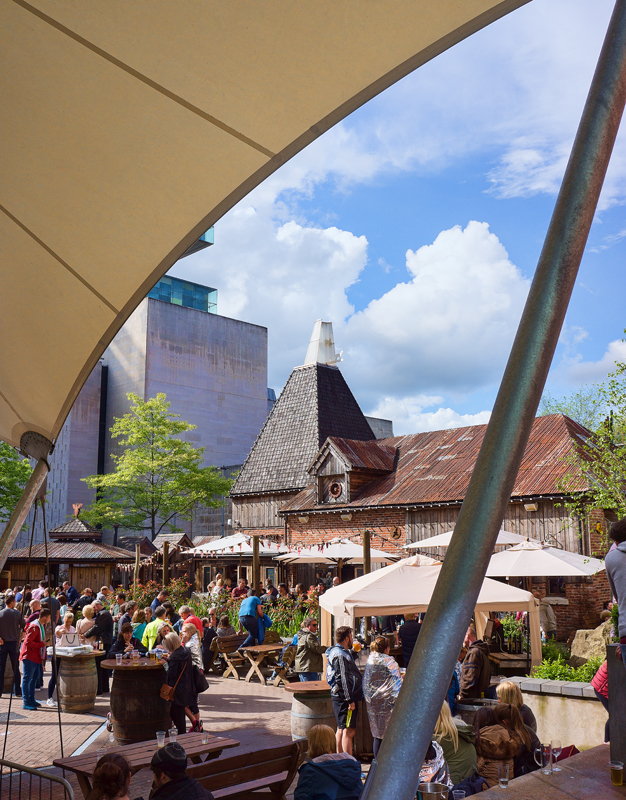 Manchester, UK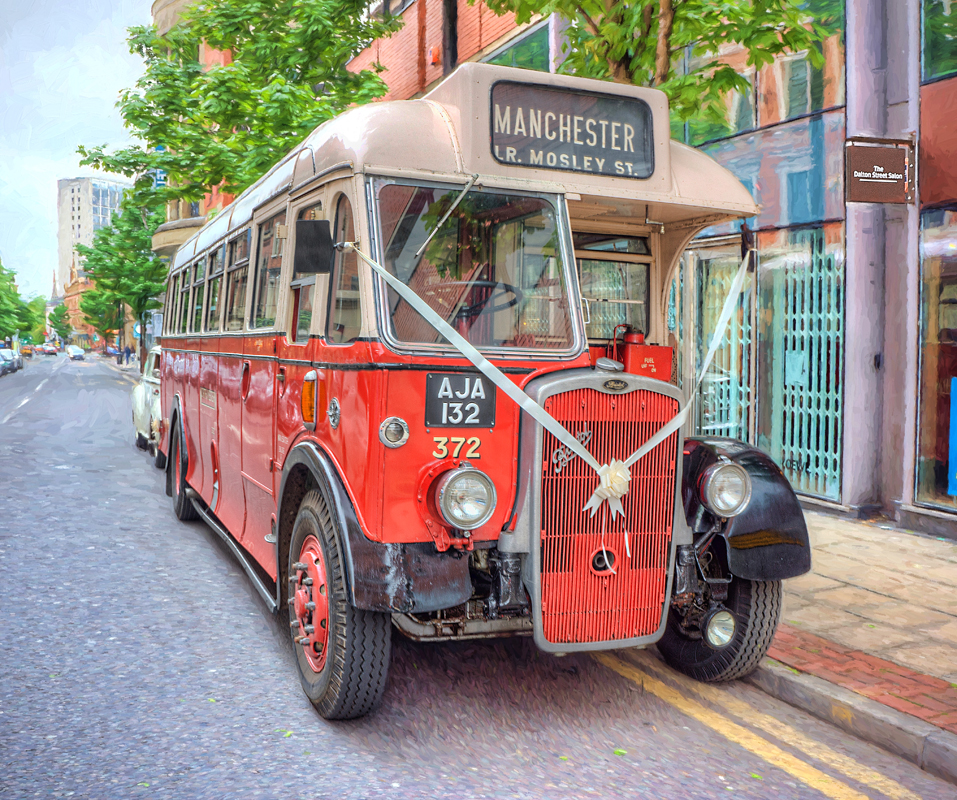 Wedding Bus, Manchester, UK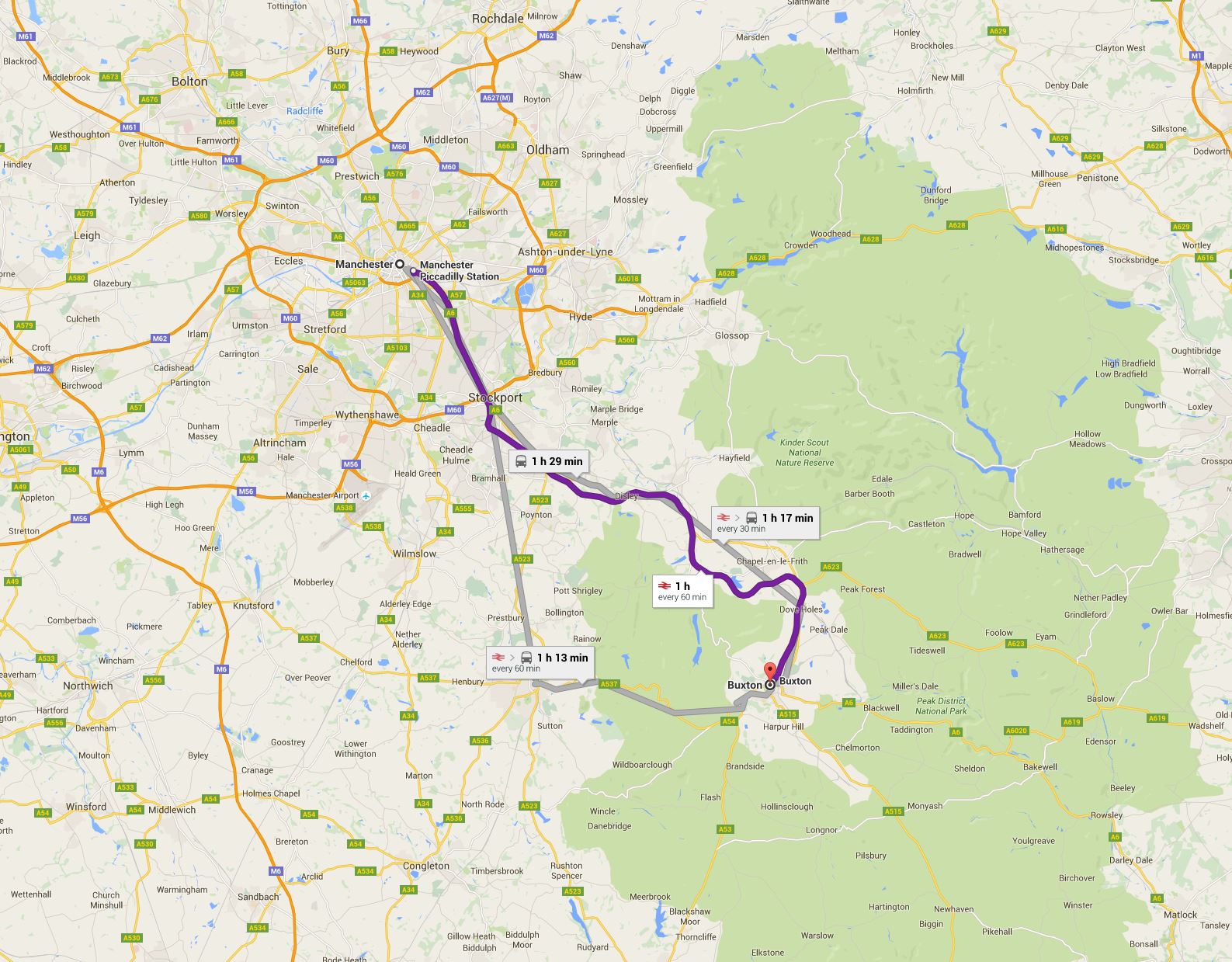 The following morning I walked to Piccadilly Station in downtown Manchester and caught the 7:20am Northern line train to Buxton, UK.  The train made numerous stops on the hour and 25 minute ride to Buxton.  Stepping off the train I searched for the nearest wifi hot spot to gain internet access so I could plan my day.
It didn't take long to find a coffee shop with internet access and a plan formed.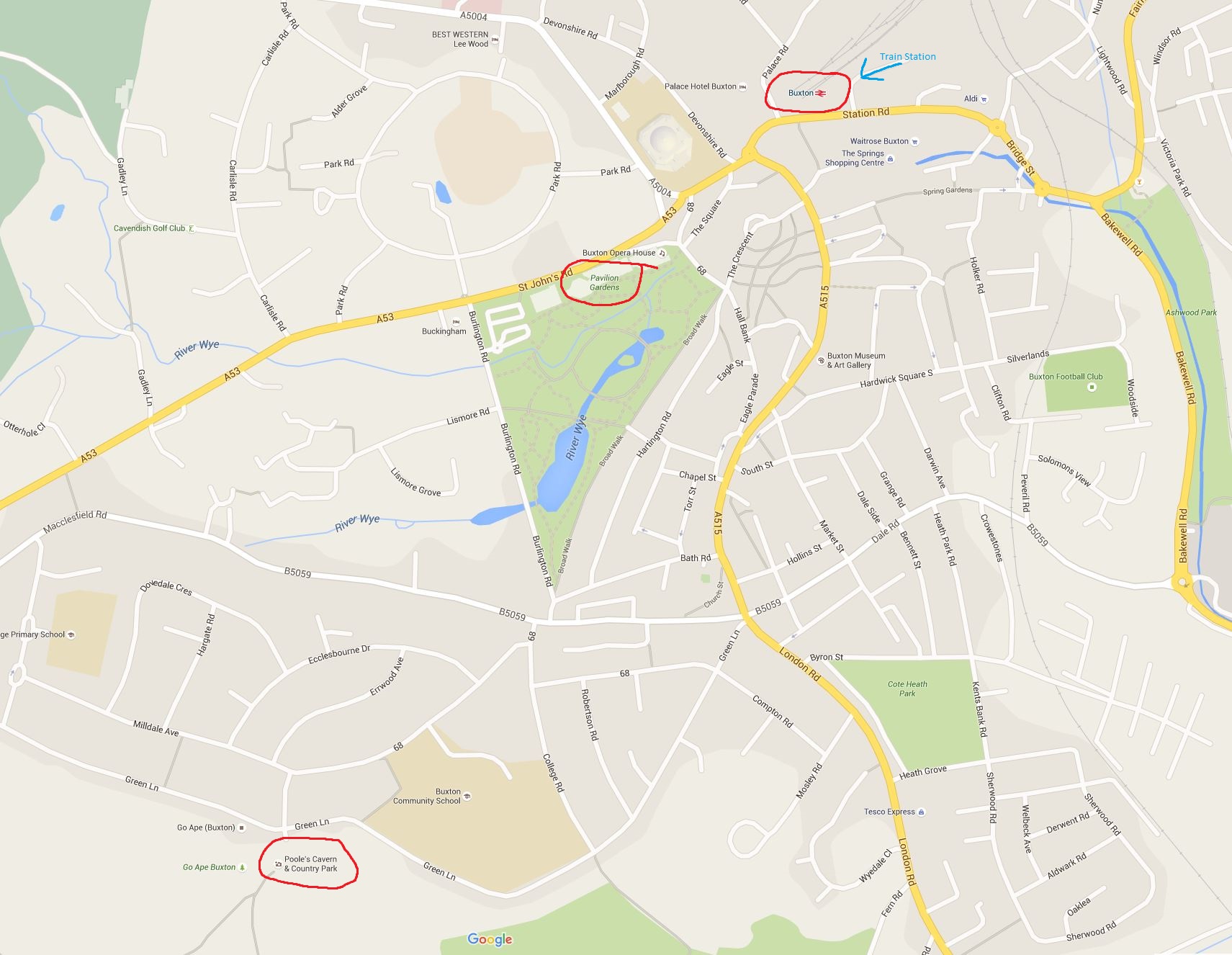 First stop; the Pavillion Gardens.
http://www.paviliongardens.co.uk/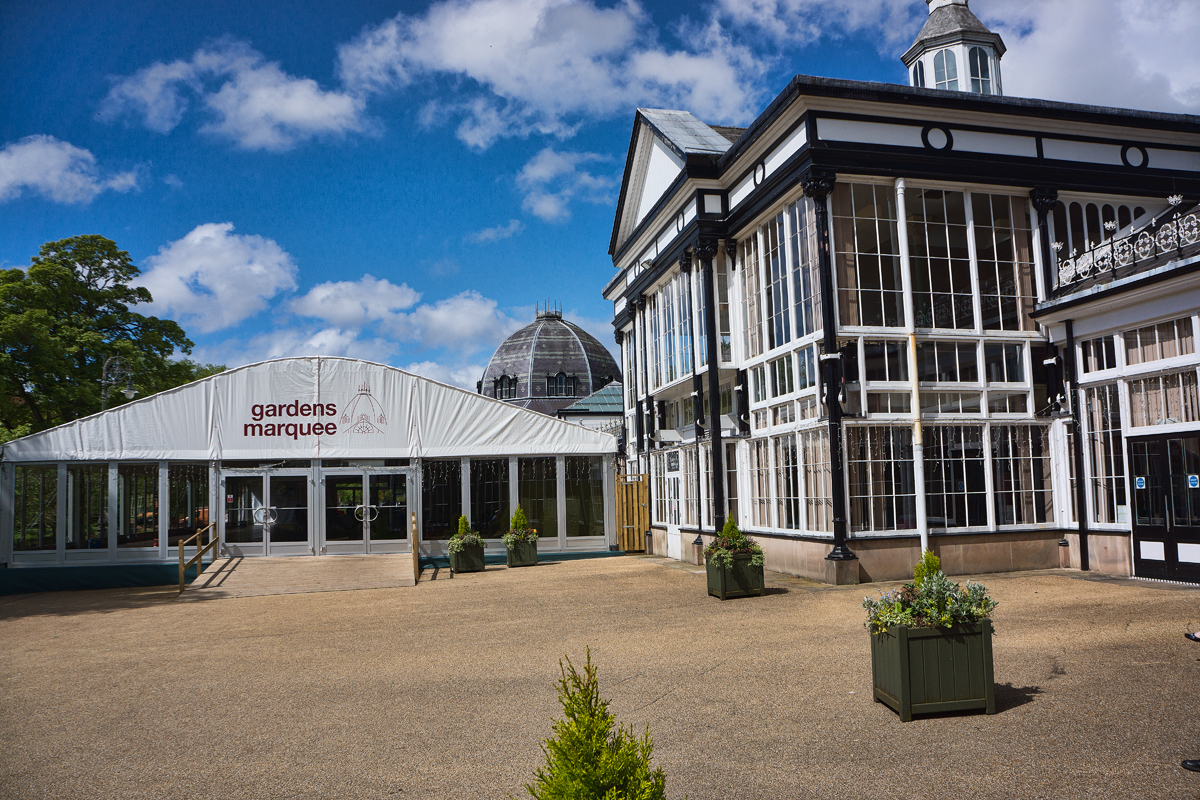 The Pavillion Gardens, Buxton, UK.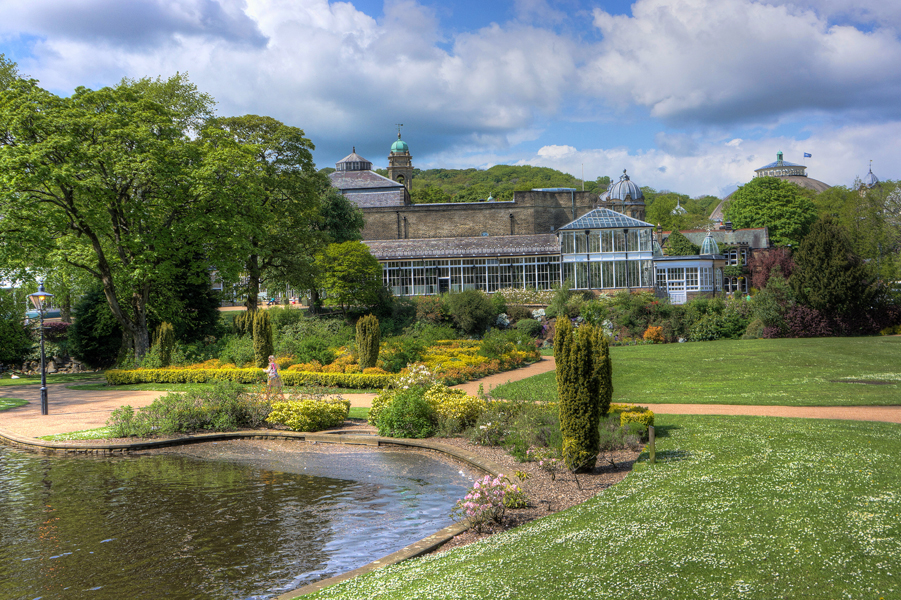 Pavillion Gardens, Buxton, UK.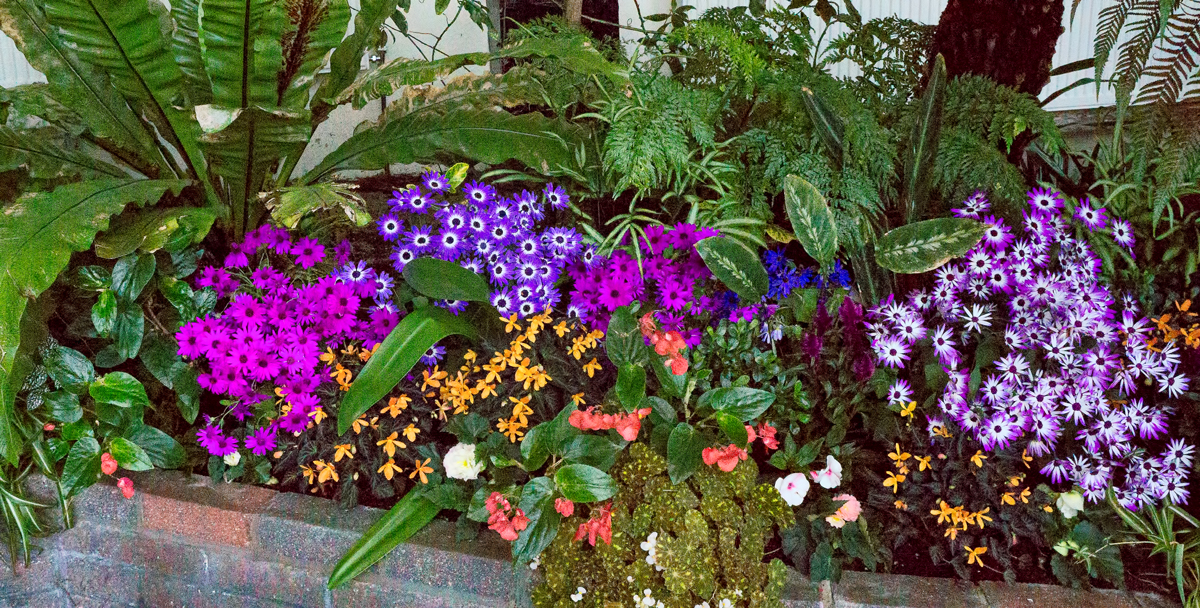 Pavillion Gardens, Buxton, UK.
With cloudless skies and temperatures in the low 60s, I could have spent all day in this 23 acre garden. But, I still had some exploring to do.  Next stop; Poole's Cavern.
The cavern tour lasted about 45 minutes and I then I climbed the hill to Solomon's Temple.
https://en.wikipedia.org/wiki/Solomon%27s_Temple,_Buxton
The top of the temple is 1,440 feet above sea level and provides a stunning view of Buxton and the surrounding country side.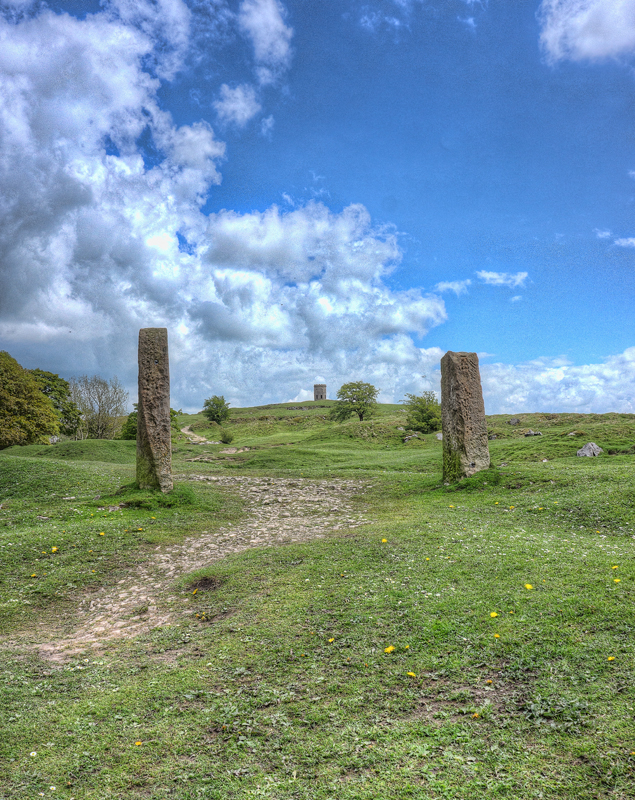 Trail to Solomon's Temple, Buxton, UK.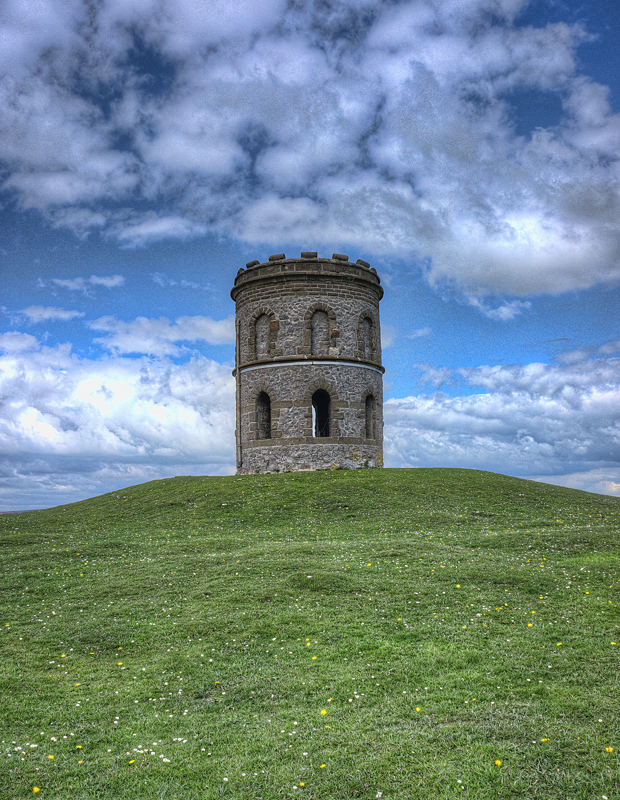 Solomon's Temple, Buxton, UK.
View from Solomon's Temple looking towards Buxton, UK.
As I headed back to Buxton, I came across a few friendly horses.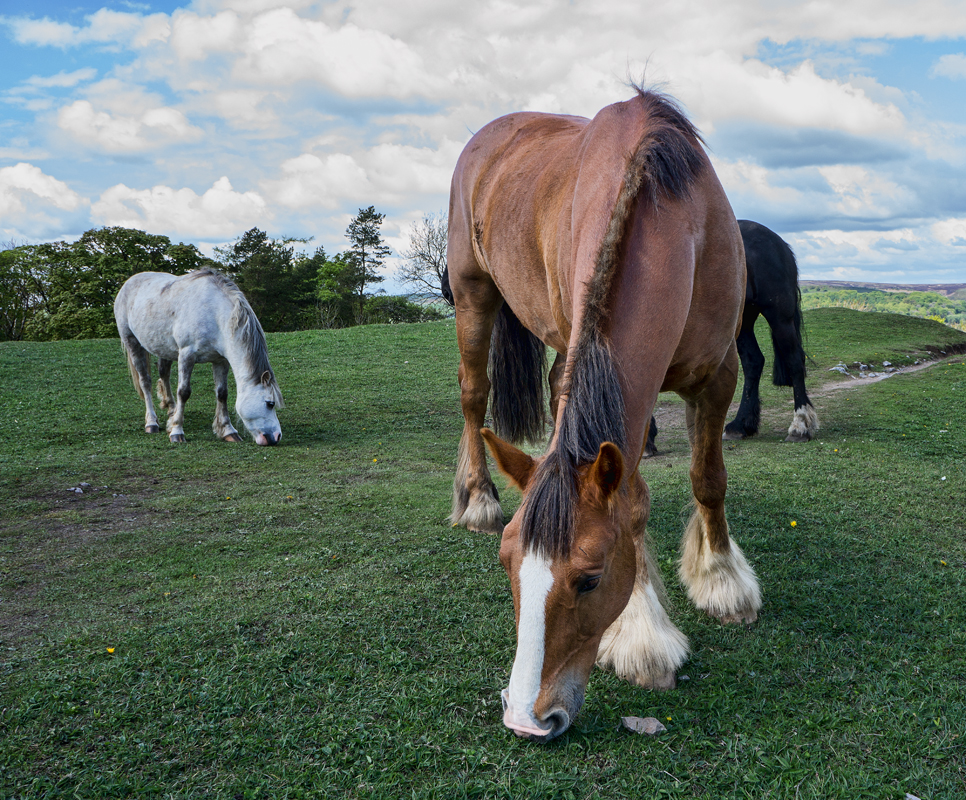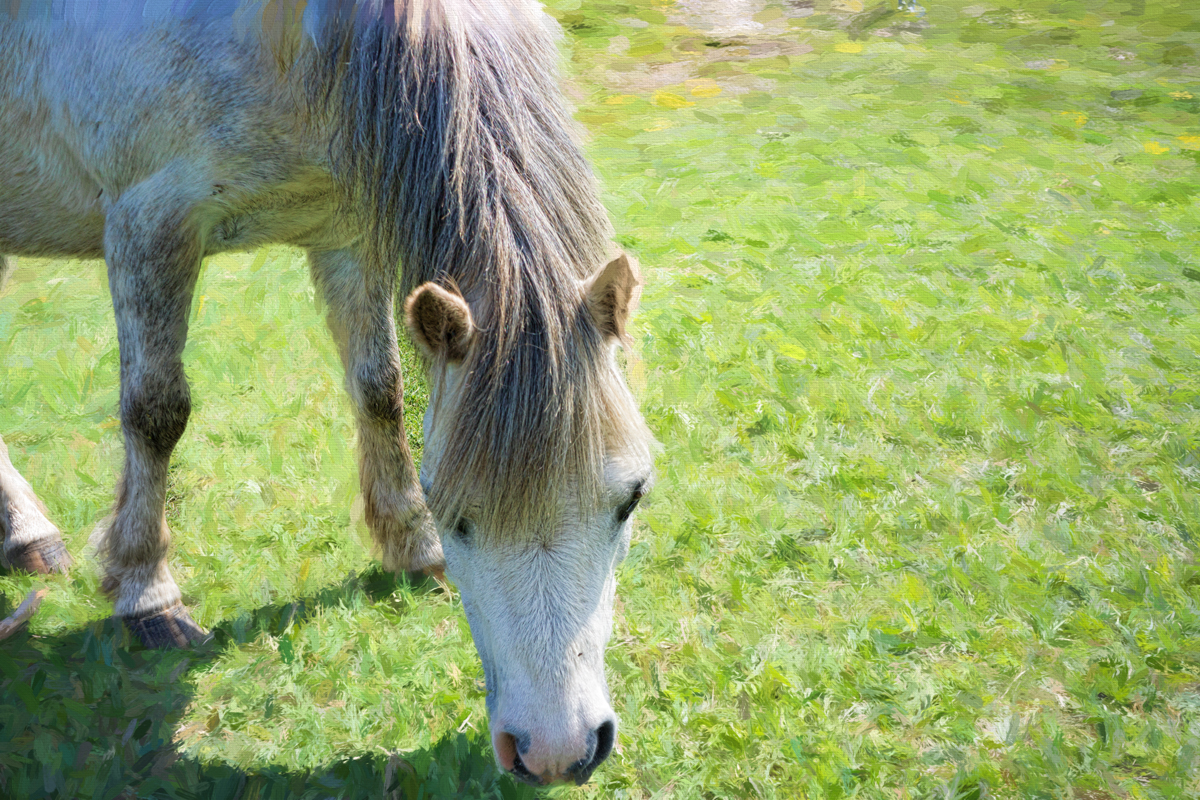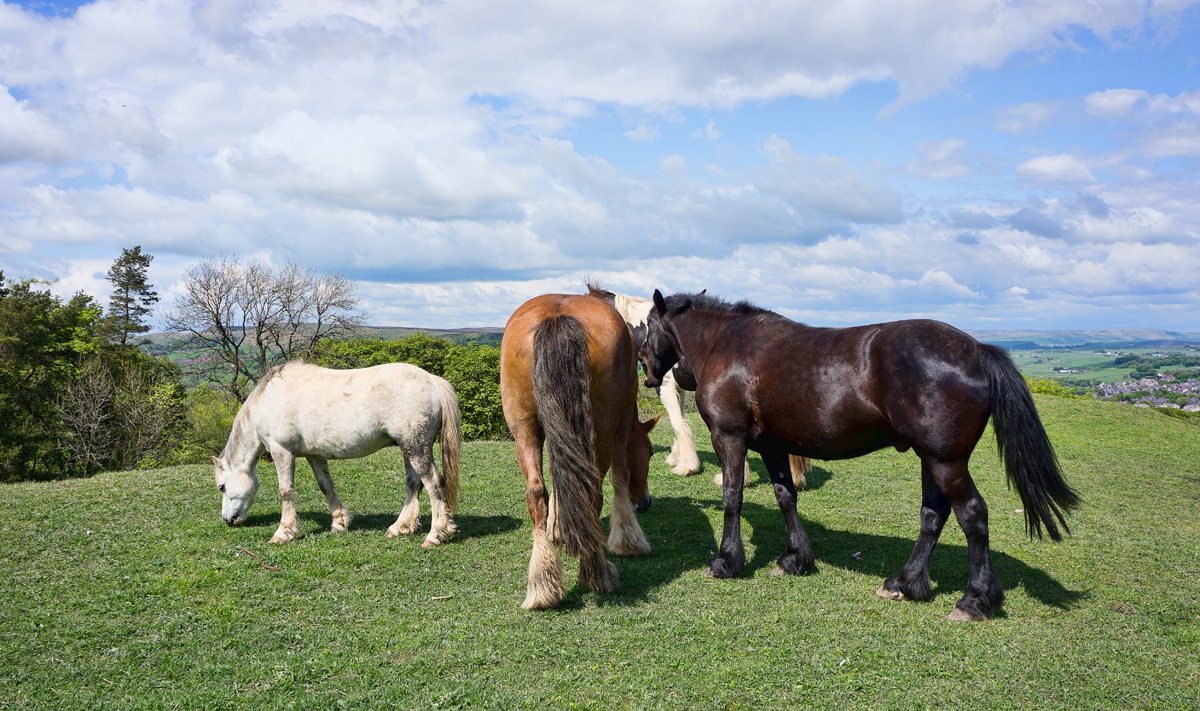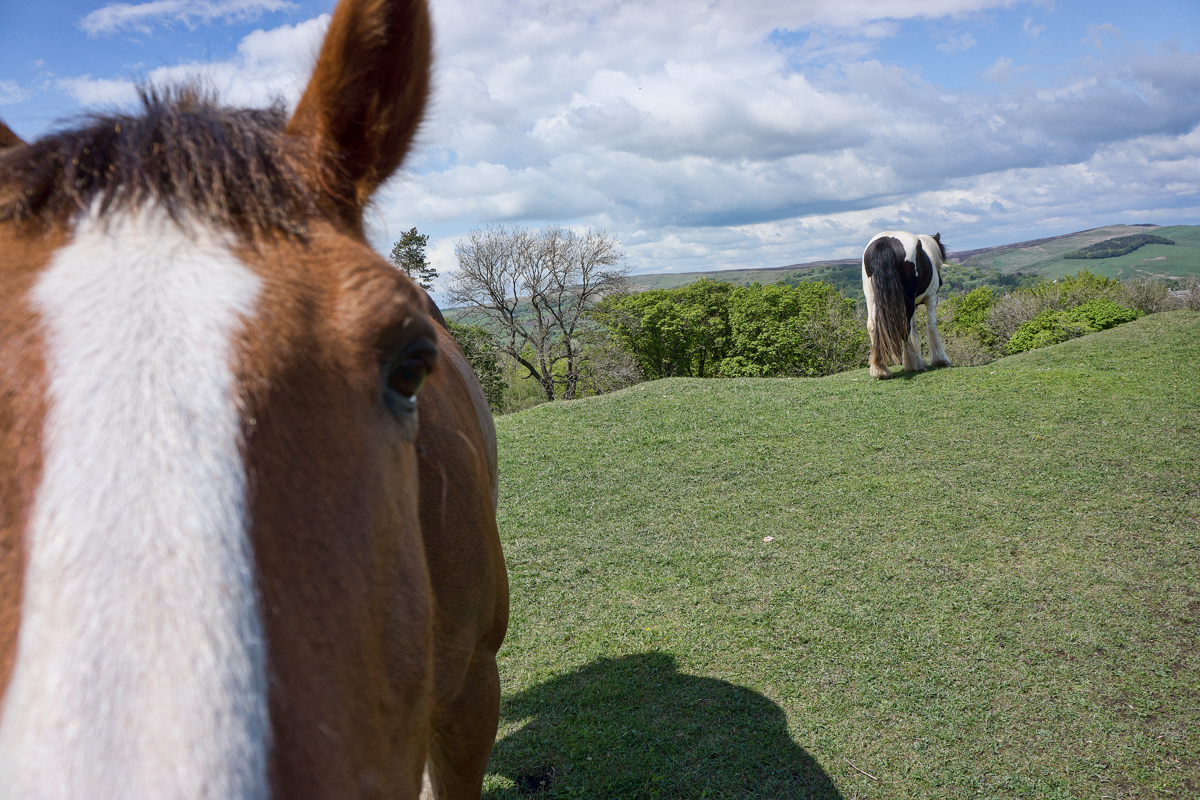 I arrived back at the Buxton train station in time to catch the 4:45 pm train back to Manchester.