Driftwood – Big Talbot Island, FL – Jan 2017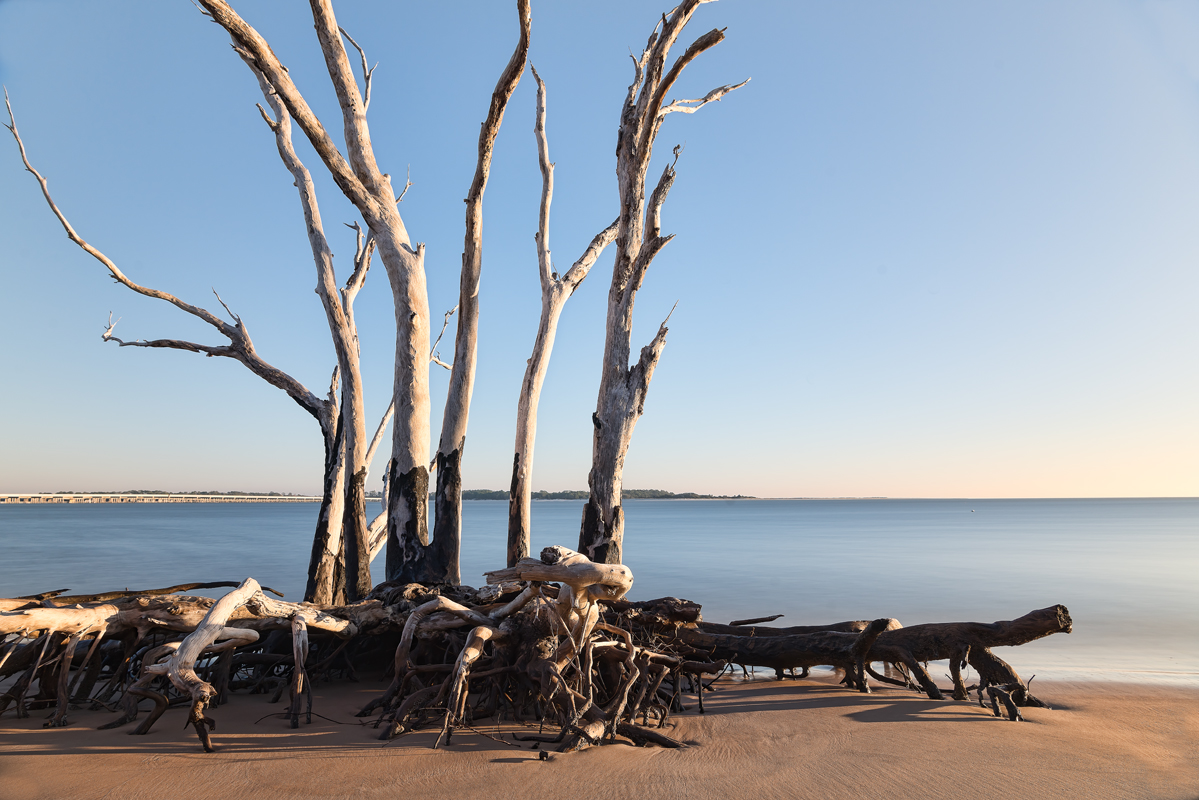 It took over two years, but I finally made it back to capture driftwood photos on Big Talbot Island, FL. Here is the rest of the story.
A few years ago, I decided I wanted to capture a photo of the sun rising over the St Augustine, FL Light House.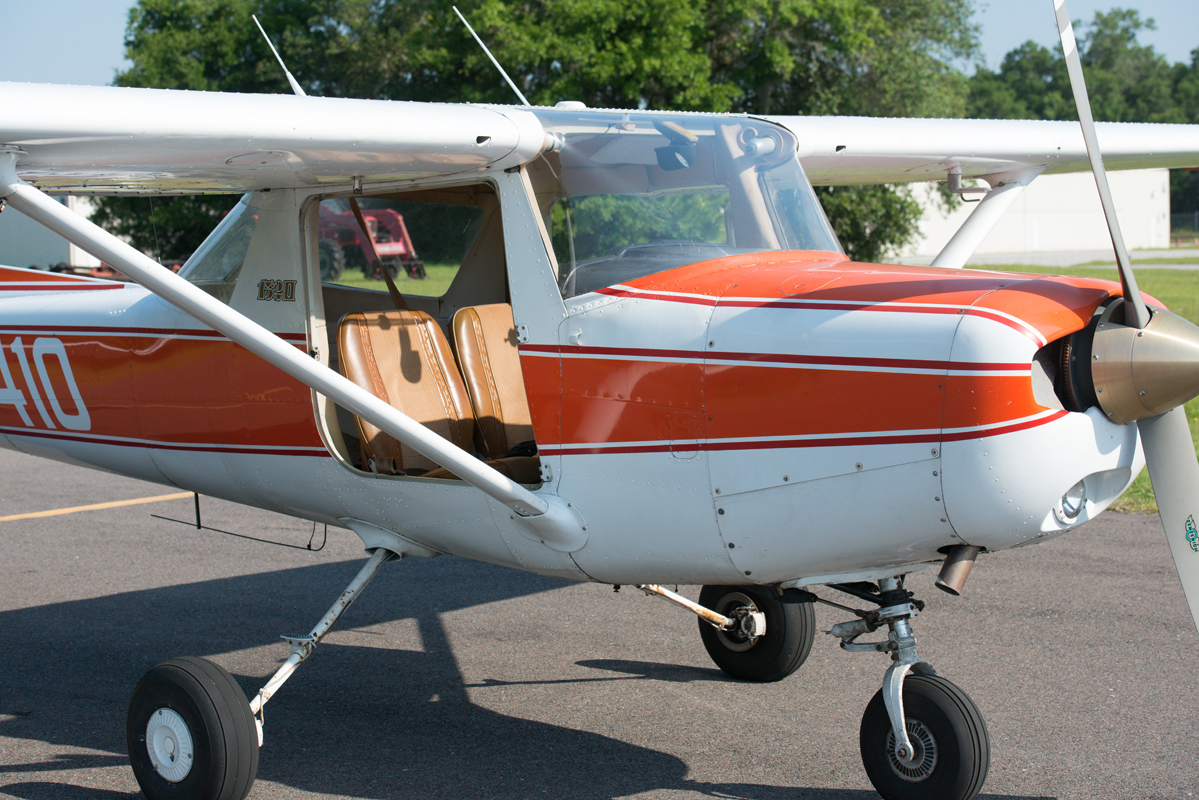 So, in early May 2014, my friend Ryan Foote, the owner of Sky Chiefs Aviation in Williston, FL, and I took off from Williston about 45 minutes before sunrise and flew over to St Augustine.  The picture above is Ryan's Cessna 152 shown with the right door removed; it facilitates taking photographs.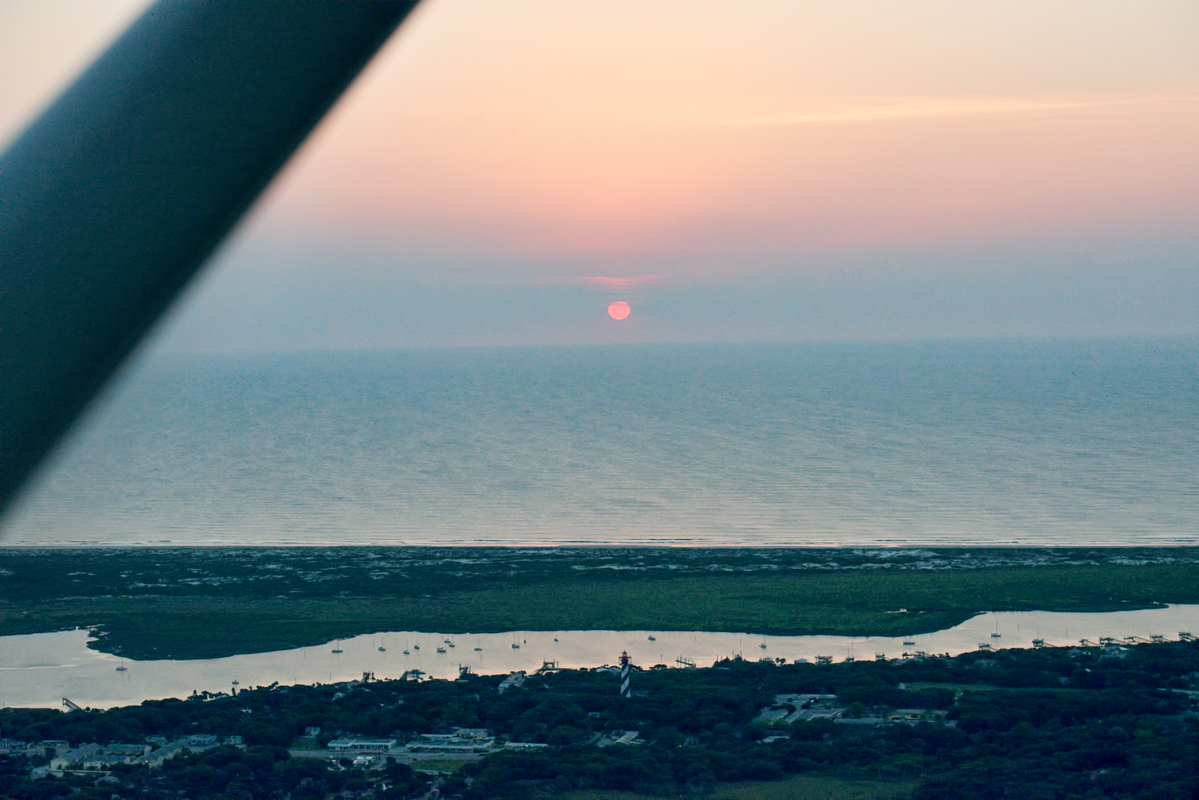 We arrived in time to photograph the sunrise over the light house, but it was too hazy and cloudy for the picture to turn out the way I wanted.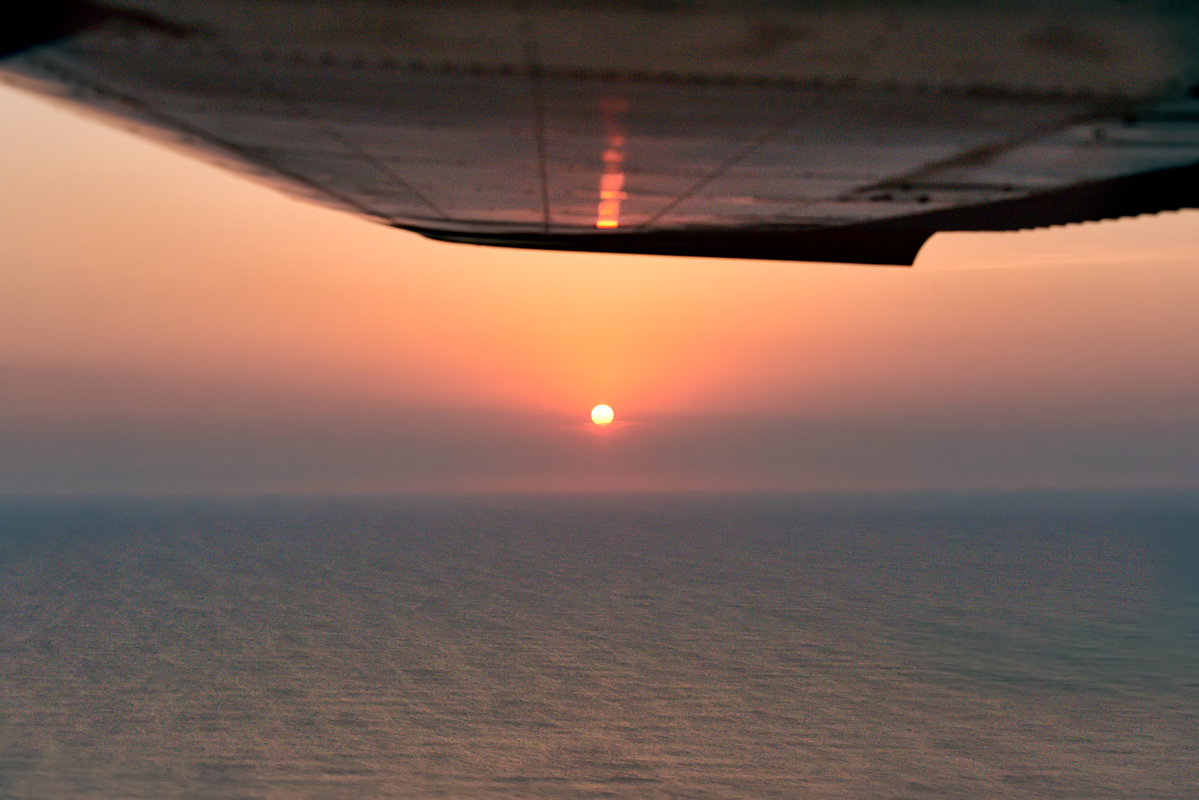 With plenty of gas in the tanks we kept flying north hoping to find other photo opportunities.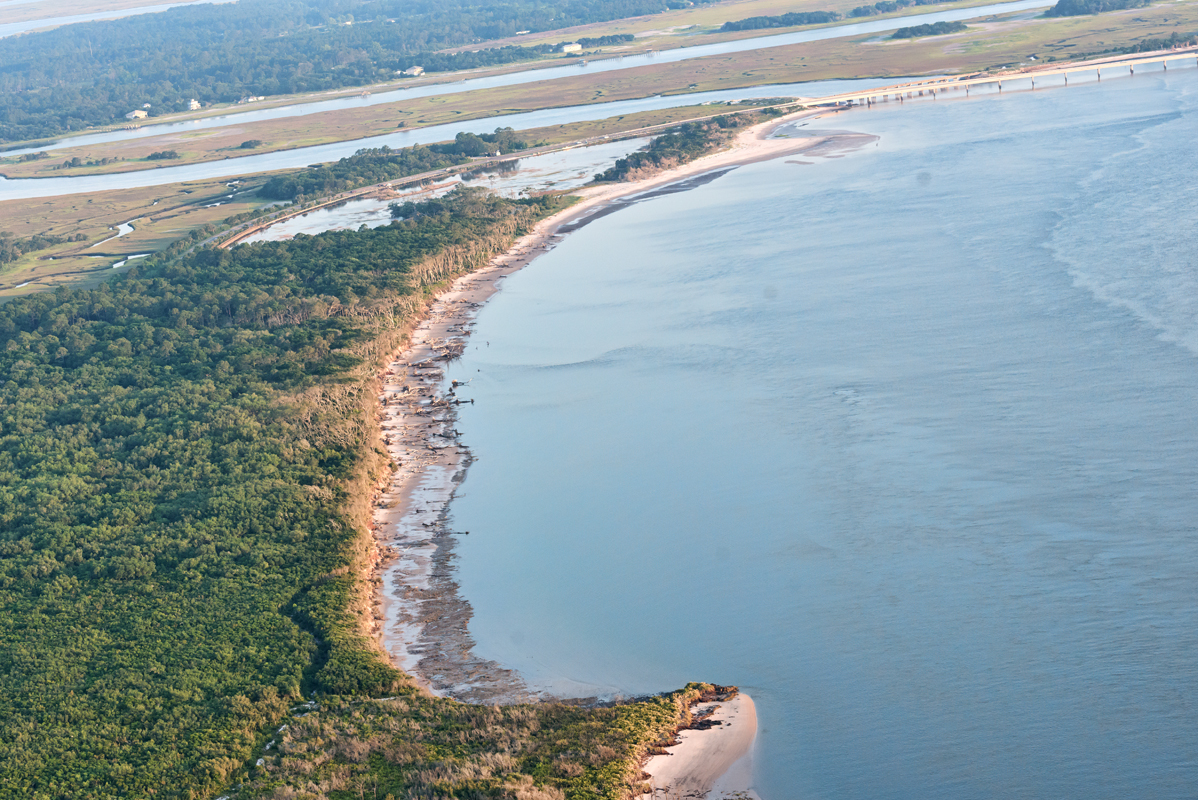 After crossing the St Johns River we flew over Big Talbot Island State Park and I saw the famed Boneyard Beach for the first time. I knew I wanted to come back in the Jeep and get more photographs. Fast forward to January, 2017 and I finally got back.
My wife and I arrived in Fernandina Beach on the 23rd.  After checking into the hotel  we headed down to Little Talbot Island State Park to start scouting locations.  We met a friendly park ranger who said Hurricane Matthew had destroyed most of the driftwood but the beach at Big Talbot Island State Park still had plenty of potential.
We spent the next few hours hiking along the beach before I found the ideal location. My "Lighttrac" app showed sunrise the next morning would occur at 7:22 am and the sun angle at sunrise would be 112 degrees.
The following pictures are the result: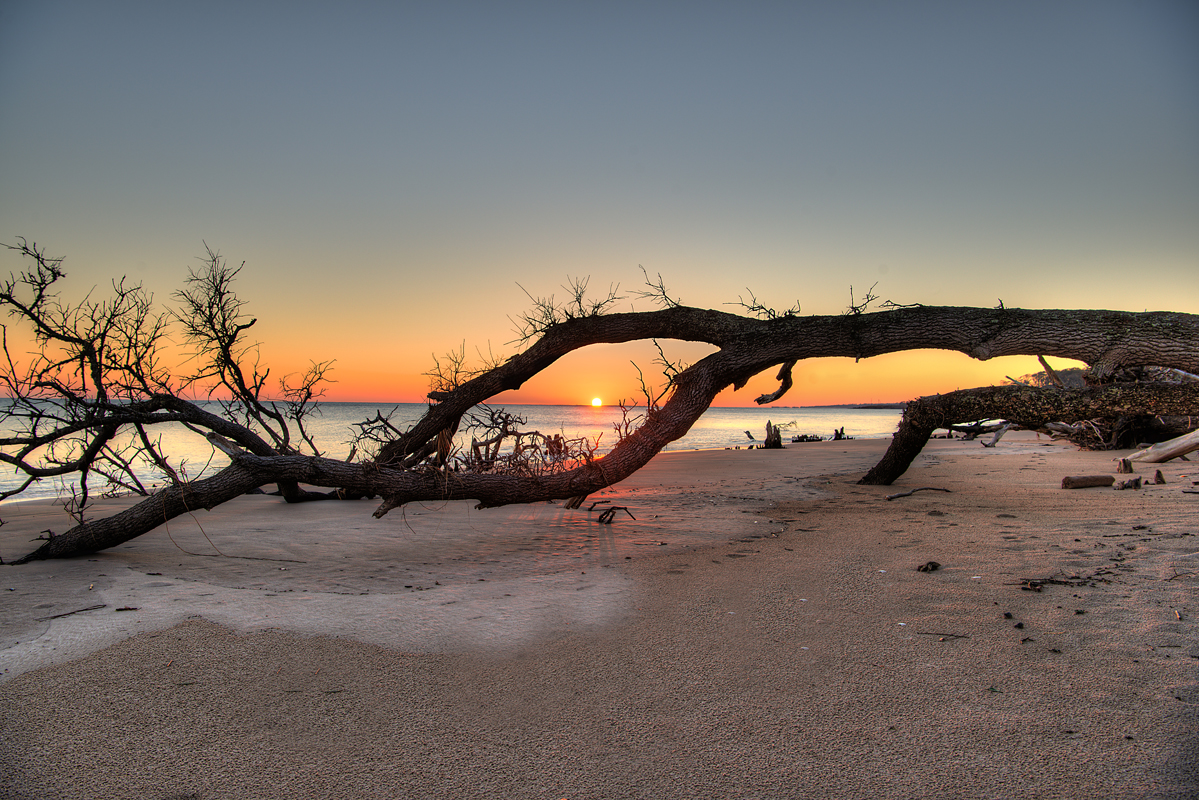 Sunrise, Big Talbot Island State Park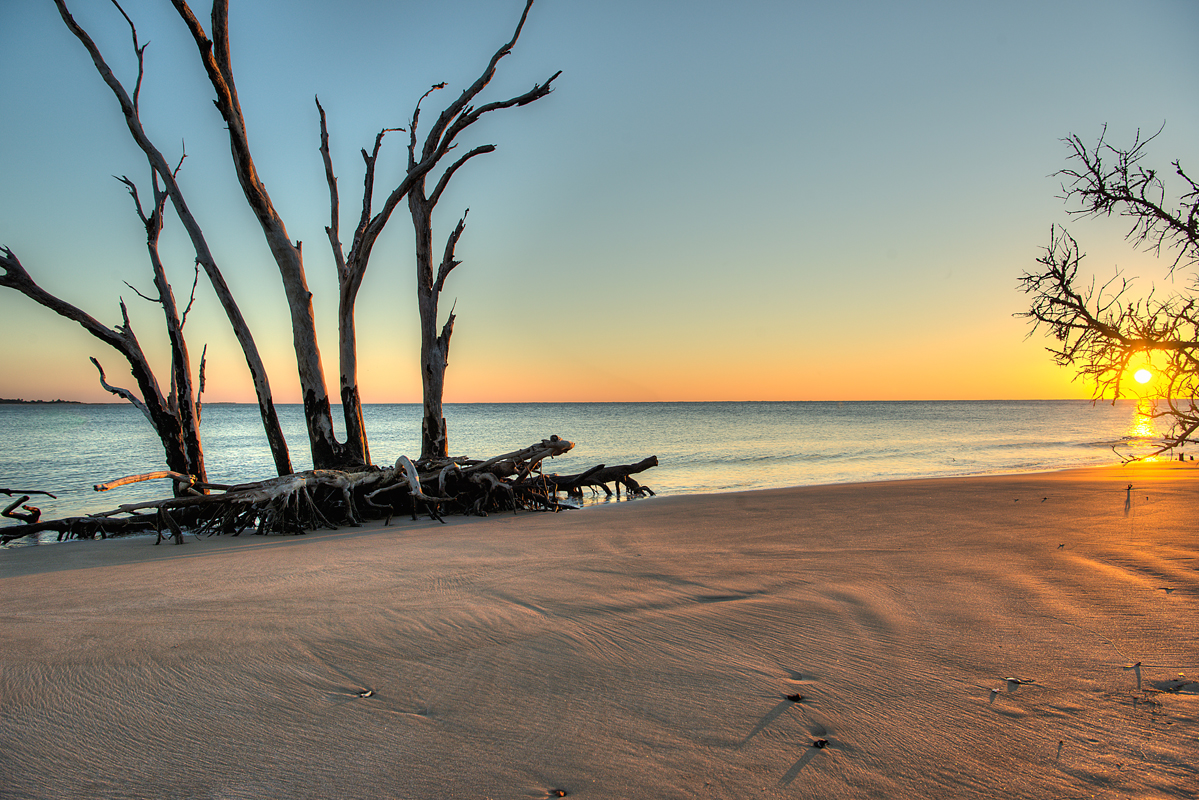 Sunrise, Big Talbot Island State Park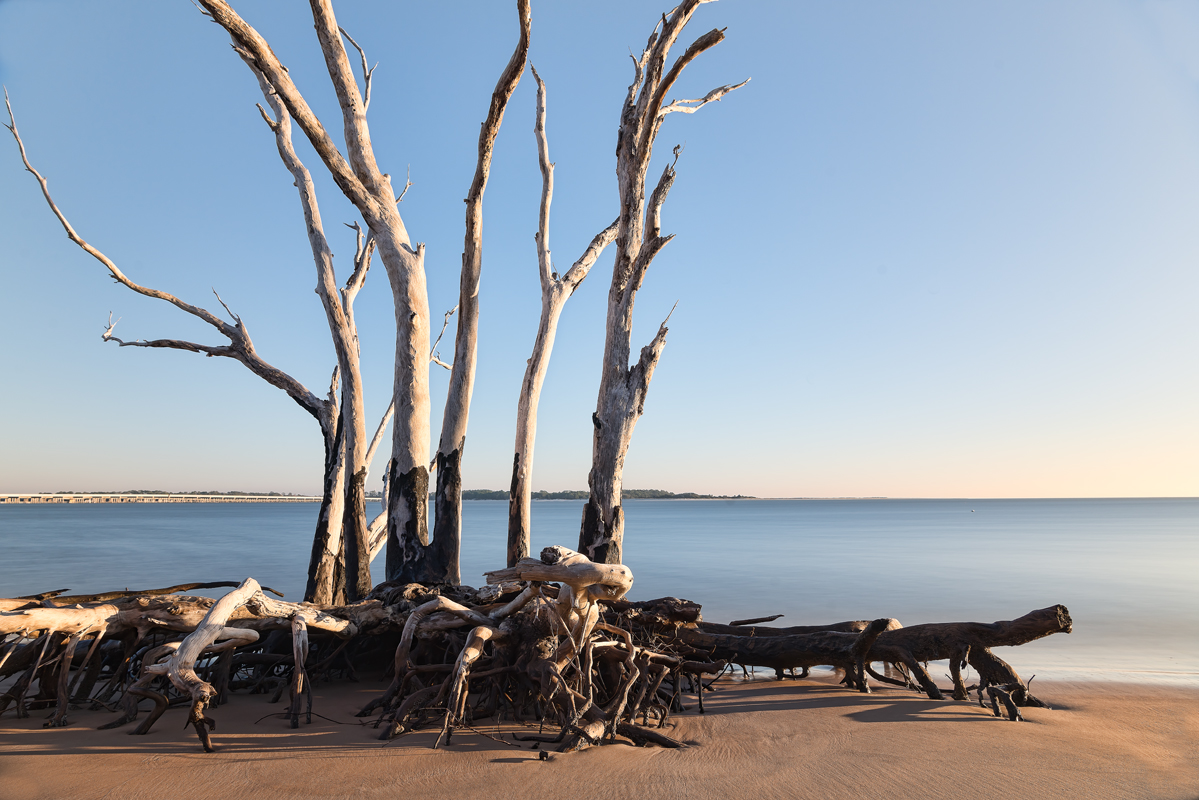 Big Talbot Island State Park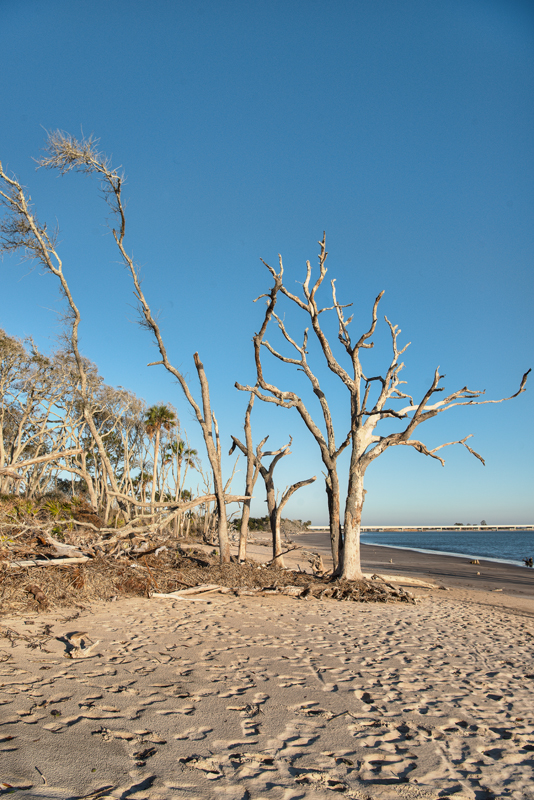 Big Talbot Island State Park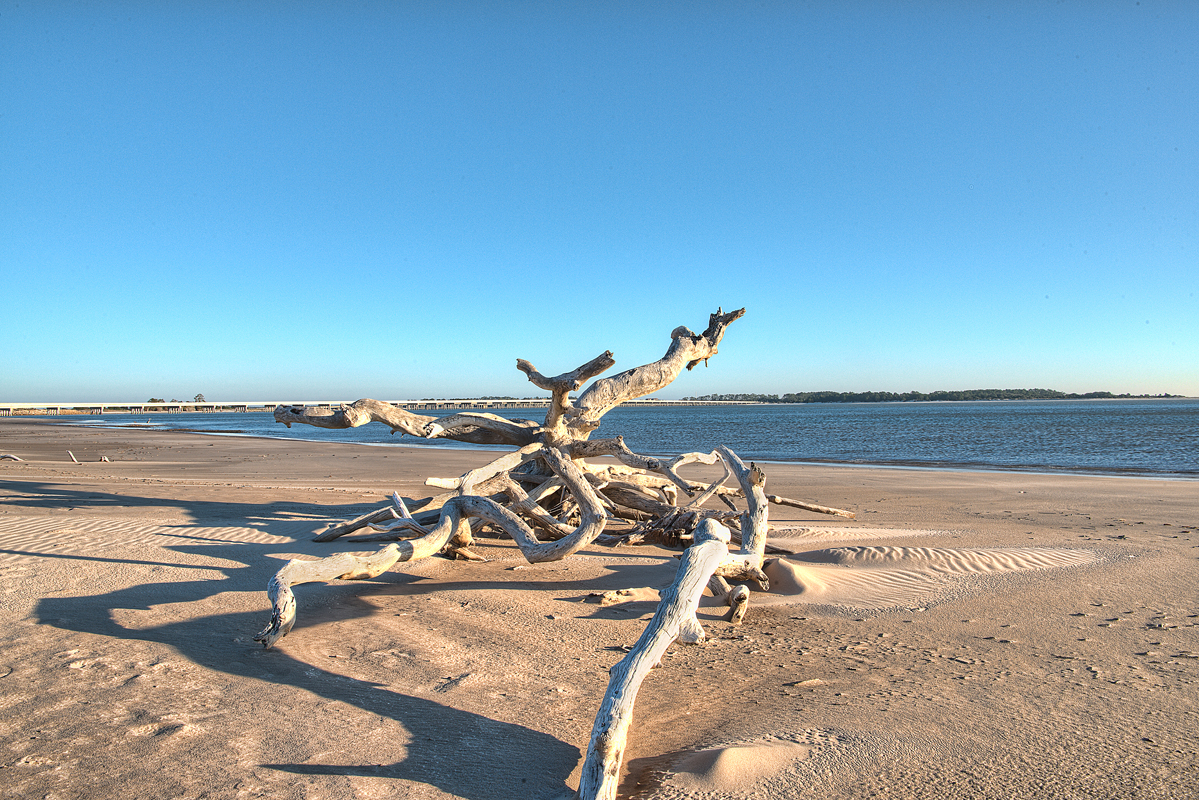 Big Talbot Island State Park